What Are The Security Risks When Working From Home?

Megan Wolf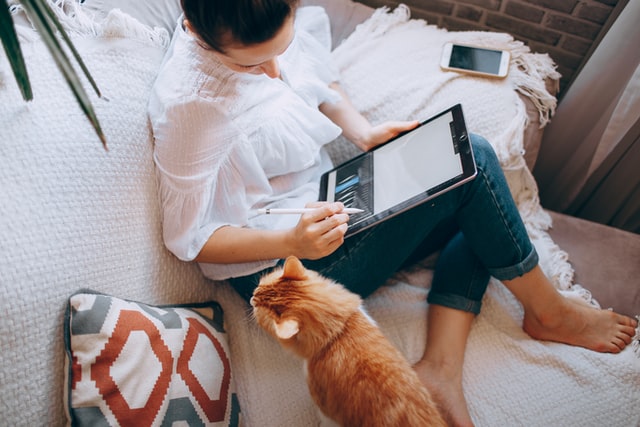 Security breaches in today's day and age can have massive consequences. The secret to preventing them is taking measures to secure any information coming in or out of the company.
Nowadays, many businesses are placed in a situation where more and more employees are working remotely. According to the survey, 58% of US employees work remotely at least 50% of the time.
However, this could have an impact on your business security if you are not careful. Protecting your remote assets is essential when looking to maintain security.
To make sure you do not experience a security breach, you need to establish a process with chain-of-custody for each device, along with the requisite endpoint device software for protecting your assets. In this article, we will discuss some tips for protecting your data with work-from-home employees.
What Is A Security Breach?
A security breach is generally defined as any unauthorized access to a computer or network's data. The cybercriminal usually requires access to a security vulnerability to execute the attack properly. One vulnerable endpoint in a network can be all a cybercriminal needs to take over the entire business.

Once a breach has made its way into a network, it can be challenging to remove. In the eyes of law enforcement, a security breach is when an authorized person gains access to a network. A data breach is when an unauthorized person transmits data from the infected network to another. This difference is critical to understand because it will help your firm correctly respond in the event of a breach.

A security breach often involves confidential information. The value of this confidential information is priceless if it includes data from employees, customers, or shareholders. Sensitive information stolen in a security breach can end a business in many cases.
Work from home employees create new risks for employers because they often take work assets home and work over a home network. These unsecured connections create a significant risk as the employee remotely connects to the office.
Why Are Endpoint Devices A Prime Target For Cybercriminals?
An endpoint device connects to a network and communicates information. An example is a computer or laptop. The laptop communicates data with the network as well as accesses data from the network. One of the best ways to protect workers at home is to create a virtual private network, or a VPN.
This service will ensure that all network traffic on a device is secured, even if the initial connection is unsecured or public. Protecting endpoint devices is crucial because those are often the vulnerable devices to attacks. A single endpoint device is often all a cybercriminal needs to take over an entire network.
These devices become a prime target for cybercriminals because they can often breach a vulnerable password set by an employee. This access point can provide unauthorized people all they need to destroy your entire business.
Access to your company's sensitive data through vulnerabilities becomes more accessible as the endpoints to your network become further distanced. In this modern work environment, employees want to have the option to work from home easily. To ensure the employees can efficiently work from home while also providing security across your business network, reach out to Securaze for a Remote Ops evaluation.
What Should Companies Do To Protect Against Security Breaches?
Suppose you are considering making changes to your company's cybersecurity policies; great! We recommend businesses consider a few of the following points when making changes to protect against security breaches.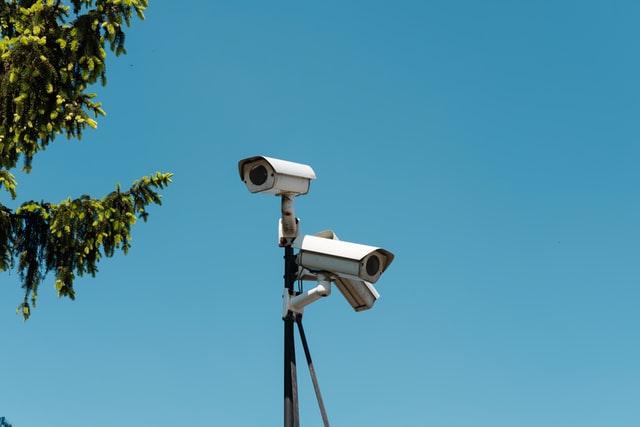 Guarantee Secure Chain-of-Custody

: This process will ensure that your company workflow stays secure, compliant, and tracked when a device reaches the end of its life. Securaze tools offer a modern intuitive UI with the user in mind enabling connected or offline erasure. This secure chain-of-custody prevents the risk associated by data in transit.

Maximize Data Security:

It is vital to maintain control over data sanitization to maximize your data security. This includes having the ability to delete data across multiple endpoints from a single device. In addition, it is crucial to make sure that the signal to delete does not create a vulnerability allowing for data to transfer unsecured across the network to the endpoint.

Optimize Asset Management

: One crucial but often overlooked aspect of data management is your company's online assets. Managing these assets and making sure they are secure can be a full-time job. Securaze offers tools that directly connect to other services like ServiceNow, Intune or Active Directory. These tools are designed with low-impact integration in mind, allowing for smooth integration into your current asset management procedures.


It is essential to keep these things in mind when dealing with work-from-home employees. Securaze will ensure that you are in compliance across all devices, regardless of location and connection. Unlike other data erasure providers, we only charge our customers for successful erasures of data. This will keep your business safe and increase your bottom line.

Security Best Practices For Working From Home And Remote Locations
For companies looking to stay safe with work from home employee's devices, consider hiring Securaze for an audit of your network. We care about our customer's networks, and we will do what it takes to make sure your data is protected.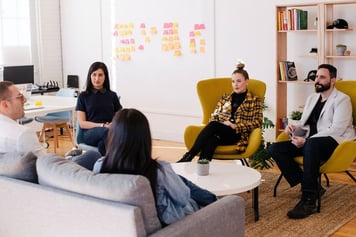 In addition, we will make sure our customers have secure data erasure procedures in place. Our advanced Remote Ops platform will help you monitor, secure, and erase sensitive data. With Securaze, business owners can be confident their data is safe from unauthorized access.
To find out more about and request a free trial, please contact us directly and we'll be happy to assist.